Floor-stone.com is one of the largest manufacture importers of hardwood, bamboo, and laminate floor, wood parquet floor, wood cabinet, ceramic tiles, porcelain tiles,and other building products imported from Italy, Spain, China, Turkey, and Brazil. We carry more than 100 color selections of ceramic tiles, more than 30 styles of porcelain tiles, 20 colors of hardwood including Brazilian Cherry at the lowest prices, 30 designs of laminate, and 15 selections of bamboo floors.
We have wood flooring factory. We produce all wood flooring and engineering flooring to fit the market.
Floor-Stone.com is also one of the largest natural stone stocking importers in the US carrying the most extensive inventory of natural stone products in the East Coast of US. Our 80,000 sq. ft. warehouse facility holds more than 3 million sq. ft. of natural stone products with over 400 color selections and more than 700 styles imported from 25 countries. Our stones include marble, granite, slate, travertine, limestone, onyx, quartzite, and shell stones in floor tiles, slabs for countertops, thresholds, fireplace kits, window sills, pre-fabricated vanity tops, stone countertop edges, medallions, decoration borders, mosaics, stone moldings. You can choose from many different sizes including 1"x1", 2"x2", and 3"x3" mesh mounted, 4"x4", 6"x6", 8"x8", 11"x12", 12"x12", 16"x16", 18"x18", and 24"x24" and finishes such as polished, honed, tumbled, flamed, brushed. We guarantee the largest stone selections, highest quality and the lowest prices in East Coast of U. S. as your one-stop shop for your natural stone needs.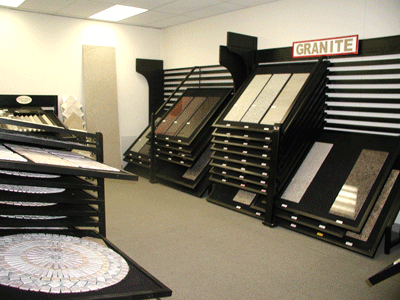 <![if !supportEmptyParas]> <![endif]><![if !supportEmptyParas]> <![endif]> Our lowest cost, best quality, excellent service with huge inventory can ensure you immediate delivery of any order for your project. Our knowledgeable and professional sales team is stand by to assist your needs.